EASIEST JOB IN THE WORLD
AND THE MOST FUN!

# Anytime – Anywhere – 24/7
# Choose The Hours You Wish To Chat
# No Selling – Chat Online Using Groups
# No Investment Necessary To Get Started
# You Get Your Own Personal Affiliate Link
# There's A Link At The Bottom Of This Page
# What Creates The Great Income You'll Make?
# Our Life Changing Self Improvement Courses
# Selling's Unnecessary Just Promote Your Link
# EG: Frequency Healers – A Flagship Program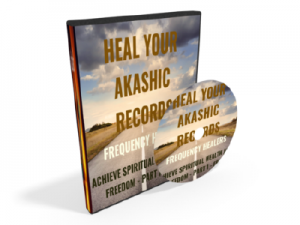 OK LET'S GET STARTED!
STEP 1
# This is a Smart Phone Example
# Login To Your FB Profile
# Click 'Groups'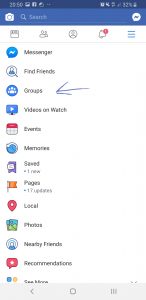 STEP 2
# Scroll Down The Page
# Click 'Search Groups'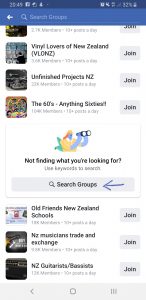 STEP 3
# Type Into The Search Bar
# Eg: Work From Home
# Click The Result You Want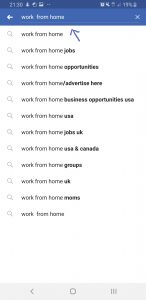 STEP 4
# Click Again The Result You Want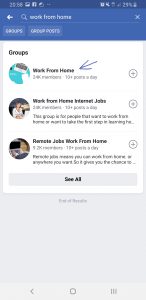 STEP 5
# Click 'Join Group'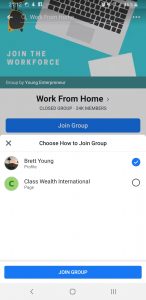 #
Note: I'm joining with my personal profile – Not as CWI. If you try to join as a business your 'not approved to join' rates will be higher because they will know you are 'prospect hunting'.
# You'll be using the PM (personal messenger), software or Facebook Messenger. The group Administrator will not be able to read the conversations you have with others. So long as you stick to the guidelines you'll be fine. Expect to get reported now and then and even banned, yet very rarely if you remain fair and don't hassle nor threaten anyone.
Be responsible, mature, courteous
Don't spam any site nor text message.
Believe in what you're doing.
Stick with the minimum targets I set for you (click 'Work From Home Free No Sales' on menu).
THAT'S IT…SIMPLE EH!
WHO CAN'T DO THIS!!
GO TO IT…CREATE YOUR FORTUNE
START CHATTING
PS: HAVE YOU GOT YOUR
AFFILIATE LINK?
IF NOT..
# Share your link with all whom you chat with
# PM (private message) only and no spamming!
# Wait for 1 mth and assess your achievements
# If you've hit your own income target great!
# If so, why not bump it to a whole new level
# If not then you need to chat more frequently
# This
is
the easiest job in the world!
# Although some have a more busy life to live
# Be consistent, no matter what time you have
# Keep re-assessing your targets, to win big!